Year 6 Home Learning
Welcome to Year 6. In this area, you will find the weekly slides used in class along with some activities. Do not forget that you can use Mathletics to help you with things you do not understand and Khan Academy is a very useful website for obtaining further instruction. If you can access Google Classroom you may also find some further information that Miss Edwards and Mr Turner have posted. Happy learning!
Monday 11th May 2020
Message for this week's online Celebration Assembly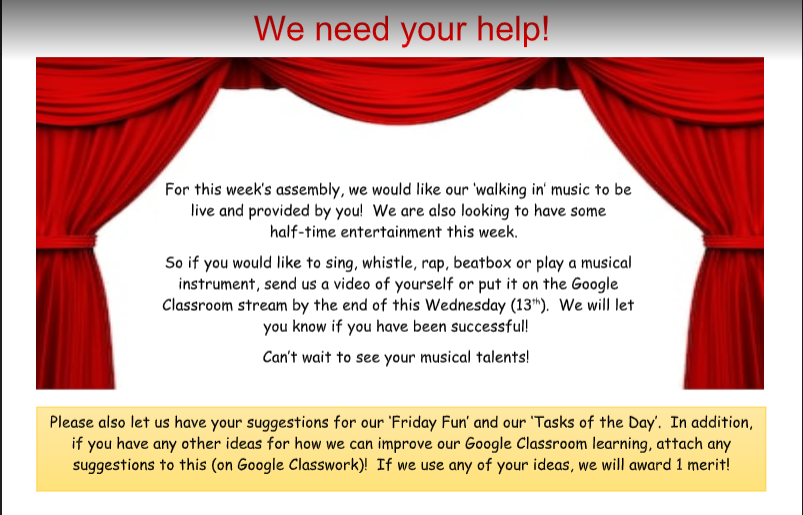 Year 6 Google Classroom Charter
Thursday 19th March 2020
The Year 6 children created a Classroom Charter for their use of Google Classroom. The key points are listed below:
Keep it learning related.
Think before you type.
Share your learning with me via my personal email OR on the GC stream (more public).
Only look at the answers to mark your work or help you (to work backwards – how did I get that answer?).
Where possible, go on it daily (week days apart from holidays).
Other things to consider:
If you cannot go on GC, work will be posted on the school website (home learning tab).
AR log-ons are on the school website too. You can read books that you have at home.
On the school website, there are other links for more educational activities.